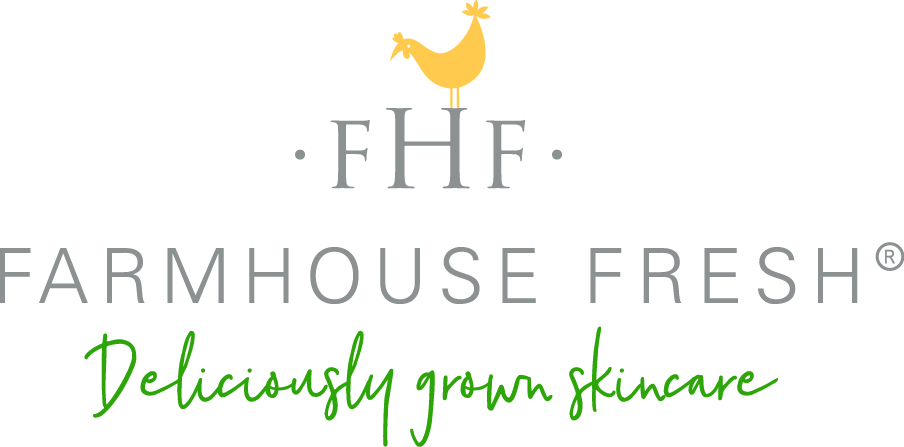 As a proud Farmhouse Fresh Spa, our treatments are up to 100% natural and we use only naturally derived ingredients that are chock full of fruits, vegetables, milks, and more from U.S. farms.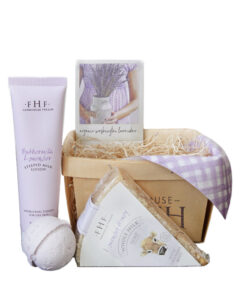 At Saint Salon & Spa, we offer relaxation and nothing but good vibes! Allow us the pleasure of pampering you as you journey to bliss during one of our Farmhouse Fresh signature body treatments, massage, or facials. We perform every service with the utmost care and you can feel good about the products we use knowing they are all natural, and cruelty free.
All services include complimentary :
aromatherapy treatment in our private elemental lounge for spa guests
alkaline and oxygenated water infused with vibrations from healing gemstones using our Vitajuwel Decanter
aromatherapy infused hot towels
a fine assortment of tea, coffee, cocktails, mocktails, flavored sparkling water, juice, soda
decadent treat of the week
at home self-care recommendations
shower on premises for your convenience
Facials and body scrubs are currently available. Massage Services not available at this time.

disclaimer : please note that our spa is located in our salon and, while we do our best to limit any noise disturbance during your session, you may hear the occasional sign of life in the distance. Please request in advance if you wish for a completely silent service when the salon is not taking other guests. We offer gentle white noise as well as soothing spa music to enhance your relaxation upon request.
Head Esthetician | Naderia Buck
Originally born and raised in New York, moved to Maryland in 2005.My background is Caribbean, my family is originally from Guyana.  I've worked in the medical field from my early 20s til present I've worked in dermatology to therapeutic blood services.I have always had interest in skin care because of my personal journey I have personally dealt with horrible skin from teen til present you name it acne,scars, melasma hyperpigmentation. I have tried all things from the doctor which never worked for me in the long run. So I did a switch and went to holistic care, a natural aggressive approach and I have finally achieved it!
I decided to go to Aveda Institute in Bel Air and work on my goal of obtaining my licence of Esthetics. Why did I choose Aveda ... because of their extensive knowledge in plant based products and skin care.
I was approached with an opportunity to bring my knowledge and expertise into Saint Salon and bring a new experience for clients whether it be an essential pampering service or for me helping you bring your skin to its vitality of youth. I feel your skin is something personal to everyone in everway and I want to bring your confidence to par.
I currently work for NIH (National Institute of Health) as a Apheresis Specialist in transfusion therapy where I collect platelets from donors to patients who are terminally sick in the hospital.  I thrive on helping others and I love what I do. When I'm not at work I will be here with you making you feel  your greatest to being at home with my 3 awesome kids exploring and learning. I'm a very spiritual person who's into chakras and holistic approaches to life. I also love making natural products suited to skin care needs.
May 1st - May 5th After 6-8
May 6th and 7th 10-6
May 8th - May 12th After 6-8
May 13th and May 14th 10-6
May 18th After 5-8
May 20th After 3-8
May 21st 10-6
May 27th After 3-8
May 28th 10-6
Junior Esthetician | Saige Ports
I have loved makeup, skincare and all things beauty for as long as I can remember. I grew up watching makeup tutorials and painting my face and my friends faces. I am a self proclaimed skincare junkie and I love trying new products to see what works and what doesn't. 
I took a leap of faith and decided to start esthetician school at Aveda Institute in Bel Air, and as of August 2022 I am a licensed esthetician. I specialize in makeup looks, facials, brow laminations/waxing and lash lifts. I love being a creative and enhancing your natural beauty. 
Massage Therapist | Caroline Wittman
Caroline is a registered massage therapist from Maryland. She graduated from the Holistic Massage Training Institute in Baltimore in 2019 and specializes in Swedish and Deep Tissue massage. Caroline takes the client's goals and needs for the massage and incorporates them in a wholly relaxing and therapeutic experience. She is excited to work with you to help achieve your goals for each session.
Wednesday 11-6
Saturdays 10-4