Farmhouse Fresh Body Treatments
Farmhouse Fresh Body Scrub
30 min | 50  (a satisfying scrub removed by self in shower on premises)
60 min | 110  (30 min scrub followed by a 30 minute massage)
bliss filled exfoliation followed by a moisturizing treatment
Farmhouse Fresh Body Wrap 
60 min | 110
90 min | 140
Step into relaxation with a melodic touch, exfoliation treatment with a melodic touch. A soothing wrap follows with a nutrient rich serum. A heavenly massage sends you to a greater sense of well being while the serum absorbs into your skin. Then, enjoy a moisturizing treatment to seal your skin in the finest farm to spa ingredients.
Farmhouse Fresh Wrap with Mask
60 min | 140
90 min | 170
Start your treatment with a rich exfoliant followed by an all natural mask to encase your body in skin pampering goodness. Then, drift off to relaxation as you are massaged during your wrap while the product penetrates your skin. After the mask is removed you are bathed in moisture so that your body feels smooth and nourished for days.
Choose your service from above
Body Scrub
Body Scrub with wrap
Body Scrub, wrap with mask
Choose your themed body treatment from our lists below
Enjoy your service knowing that our products are natural without the use of synthetic pesticides, or herbicides, as well as GMO free!
Farmhouse Fresh Body Scrubs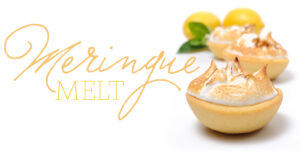 Meringue Melt
BEST ENJOYED: With your sweetest sidekick
THE MOOD: Melting into bliss
THE EXPERIENCE: Read More
This creamy, dreamy experience will leave you feeling like you are floating on a cloud of cotton candy! Body is painted with a warm, bubble mask of Whoopie Cream Body Wash. Skin is gently cleansed and then thoroughly exfoliated with a whipped, shea sugar polish. A massage with a light drizzle of melted shea, cocoa and mango butters completes this positively sweet and serene experience.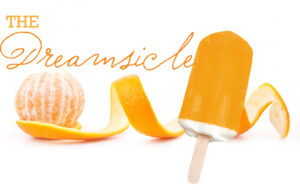 The Dreamsicle Body Scrub
BEST ENJOYED: Before you melt
THE MOOD: Creamy delight
THE EXPERIENCE: Read More
A little taste of your childhood summer in every treatment! Dry, parched skin is enveloped in a Clementine scented blend of 6 nourishing oils. A sweet cream scented sea salt scrub polishes all your rough edges, followed by a white velvet vanilla Whoopie! Shea Butter application. Completely dreamy.

Whooptie-Dew Bubbling Body Scrub 
BEST ENJOYED: For a massage that's long over dew
THE MOOD: Livin' your best bubbly life
THE EXPERIENCE: Read More
Irritated skin rejoices when you slip into this bubbling massage. This isn't your grandmother's massage – it includes "bubblemasking" for the dewiest, most delightful renewal you've ever experienced! First, we envelop your skin in a frothy, bubbling mask that provides active relief from irritations with soothing chamomile and green tea extracts plus a pH-balanced hydration delivery with sodium PCA. Moisture is locked in. Your bubbling moisturizer includes a whipped shea butter  application white velvet buttercream behind. Calming and delicious!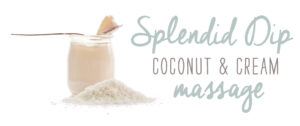 Splendid Dip Coconut & Cream Body scrub 
BEST ENJOYED: Escape with your loved one
THE MOOD: Relax & Reconnect
THE EXPERIENCE: Read More
Light and inviting notes of soothing coconut milk greet you in the form of a cleansing soak, followed by an organic, exfoliating sugar polish to buff away the tough stuff. A melted drizzle of shea, cocoa and mango butters is applied or massaged in deeply with a massage upgrade to this scrub. Skin will feel the love as it drinks up the nourishing vitamin E, leaving you feeling kissable and silky soft – from head to toe!

French Rivera  Body Scrub 
BEST ENJOYED: With your classiest gal pals
THE MOOD: Très chic
THE EXPERIENCE: Read More
This treatment's luxurious combination of lavender and coconut will make you feel like you're lounging on the beach in Saint Tropez. Relaxing hot towels are coated in a Lavender and Hibiscus mineral bath of herbs and Epsom & Himalayan sea salts before a coconut-infused whipped shea butter sugar scrub buffs away tough skin. A creamy coating of vitamin-rich mint julep and lavender scented shea butter will leave your skin Riviera-ready.

Mother Glows Best Body Scrub
BEST ENJOYED: As a well-deserved gift
THE MOOD: Royal replenishment time
THE EXPERIENCE: Read More
Your skin is dipped into sparkling, vitamin-rich soaking oils with a vibrant clementine scent. Relax as steaming towels treated with vitamin-rich emollient oils soften the body. A fine grain sea salt and rice bran oil scrub is worked into tired feet and legs, smoothing the rough edges and revealing the new skin beneath. A relaxing moisturizing treatment using a billowy, whipped, peptide-infused body mousse with a light milk & oat scent, leaves you relaxed and renewed.

Caribbean Holiday Escape Body Scrub
BEST ENJOYED: Journey to Holiday Island
THE MOOD: Conga anyone? 
THE EXPERIENCE: Read More
A creamy coconut eggnog holiday towel soak puts you in the mood as it moisturizes and soothes tired skin. Next, a fine grain pineapple-coconut sugar and shea butter scrub whips you into smoothness. You'll be ready for a night under the stars after a light sweet cream body milk lotion application that seals in the softness.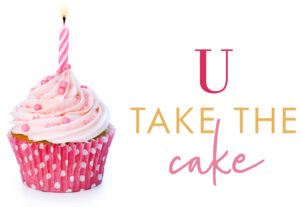 U Take The Cake Body Scrub
BEST ENJOYED: In sweet celebration
THE MOOD: Dripping with delight
THE EXPERIENCE: Read More
Sink into the sweetest spa experience ever! After a warm Nectar whole milk soak with warm towels and a sweet cream exfoliating scrub, you'll be dolloped and moisturized with a white velvet buttercream scented shea butter - but don't eat the cream! The real frosting is on the complimentary cupcake you'll be served.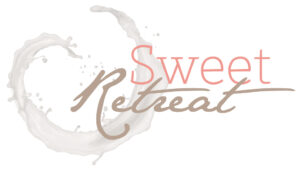 Sweet Retreat Body Scrub 
BEST ENJOYED: Reflecting on the simple pleasures in life 
THE MOOD: Warm, cozy and ready to melt
THE EXPERIENCE:Read More
Begin with a soothing, warm whole milk soaked towels. Next comes a slow exfoliation using a sugared maple scrub that smells so delicious you'll be taking deep breaths just to savor the sensory bliss. Finished with a light, moisturizing Body Milk. A nostalgically sweet treat, no calories added!

Walking on Sunshine Body Scrub 
BEST ENJOYED: Beach bumming around
THE MOOD: Mind and body: crystal cleared.
THE EXPERIENCE:Read More
Body haven't seen the light of day all summer? Well let's get glowing! You are immersed into a rich, creamy whole and coconut milk soaked warm towels before being cleansed and gently scrubbed to perfection with a whipped sugar, apricot powder, coconut water and shea butter micropolish. A custom-blended application of Sweet Cream Body Milk + Clementine Sparkling Soak nourishes your body into glowy perfection. You might just skip a little on your way out!
Farmhouse Fresh Body Wraps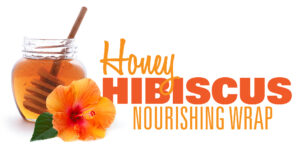 Honey Hibiscus Nourishing Wrap  Body Wrap
BEST ENJOYED: Planting seeds of serenity
THE MOOD: Relaxation, mostly sunny
THE EXPERIENCE: Read More
Indulge in an afternoon of nourishment with this luxurious treatment. First, a natural honey-lavender sea salt scrub, rich in vitamin E, tackles tough skin without stripping away moisture. Next, a luxe fresh honey and papaya glaze application provides deep hydration when a lavender oil infused steaming towel compress wraps nutrients in for comfort! Add a hefty helping of Hello Yellow shea butter, packed with natural oils, intense softness will be in full bloom!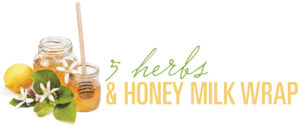 5 Herbs & Honey Milk Wrap | Body Wrap
BEST ENJOYED: With a cup of floral tea
THE MOOD: Easy like a Sunday Morning
THE EXPERIENCE: Read More
Reinvigorate your soul and your skin with this succulent wrap & massage. A steaming Lavender & Hibiscus mineral towel compress, infused with organic teas and flower petals, wraps around you once painted with a raw honey and live papaya fruit cell glaze. New life is breathed into skin once scrubbed with a refreshing sea salt and rice bran oil blend! A finale massage incorporating Buttermilk Lavender Steeped Milk lotion and a drop of crisp Citrus Cilantro Oil, awakens and moisturizes skin.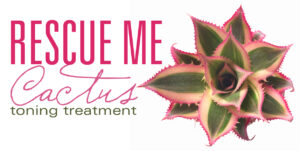 Rescue Me Cactus Toning Treatment: 
BEST ENJOYED: As an escape from the ordinary
THE MOOD: Serene. Dreamy. Whichever hits first.
THE EXPERIENCE: Read More
A warm, aromatic getaway that takes you through fields of citrus smoothness, into a firming cactus wrap that feels more plumping than prickly. After a nest of cozy warming blankets, you'll feel light and woozy - without ever drinking the sweet Agave Nectar.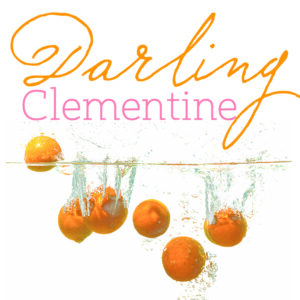 Darling Clementine
BEST ENJOYED: The first day of Spring
THE MOOD: Stop and smell the oranges!
THE EXPERIENCE: Read More
Begin with a skin dazzling whipped Sweet Tea Shea Butter Scrub with juicy notes of peaches and ginger. Next, a Prickly Pear Cactus Toning Serum warms on skin, with an antioxidant-rich olive fruit oil wrap to seal all the goodness in. Once cocooned, relax in the warmth as the Cactus Toning Serum tightens the look of skin surface texture. This treatment would not be complete without relishing in the splendor of a massage with Clementine Body Oil – a glistening, citrus oil that helps replenish your skin's softness while bringing out its best glow.
Farmhouse Fresh Body Wrap With Mask

Tableside Guac | Body Wrap with Mask
BEST ENJOYED:  Year round, for extra nourishment
THE MOOD: Tableside gourmet, spa style!
THE EXPERIENCE: Read More
After a thorough dry brush body exfoliation, a whipped shea-sugar exfoliation with all natural citrus notes is massaged into dry skin to remove any dull, lackluster appearance while nourishing with shea butter. Next, you're painted with a creamy avocado butter, oil and extract mask to lock in moisture and deeply nourish skin. While cocooned in antioxidant bliss, you'll enjoy a scalp, shoulder and foot massage. Full body nourishment from head to toe, no calories added!

Coconut Pudding | Body Wrap with Mask
BEST ENJOYED: Feeling like a child again
THE MOOD: Time to unwind
THE EXPERIENCE: Read More
Enjoy a creamy coconut milk soaked hot towels that envelops you in vitamins and skin-softening goodness. Next, you'll be whipped into silky softness with a fine sugar crystal and coconut water polish. Now, prepare for a power pudding mask! This tingling, texture-improving tapioca, rice and glycolic resurfacing mask includes fruit extracts and acids that gently exfoliate dead surface cells, while hydrating honey and coconut milk infuse skin with moisture. After a quick rinse, melt away to your favorite vacay with our Coconut Cream Shea Butter massage. Your skin will cheer Yum-o!

Grasshopper Hot Chocolate | Body Wrap with Mask
BEST ENJOYED: With Peppermint Patties of course!
THE MOOD: Drift like a cool evening breeze
THE EXPERIENCE: Read More
This delicious, layered body wrap begins with a thick butter brulee whole milk soaked towels. The skin is smoothed and exfoliated with fine grain Sweet Cream salt scrub, making parched skin soft to the touch. Next, you'll be painted in a hot dark chocolate mask that's loaded with nourishing vitamins and CoQ10 - a powerful antioxidant that helps protect skin from the harsh elements.
A final massage with a minty whipped shea butter leaves the body feeling fresh and completely satisfied!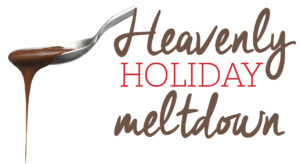 Heavenly Holiday Meltdown | Body Wrap with Mask
BEST ENJOYED: Melting down with the one your love
THE MOOD: Extravagant cream on top of a great day please
THE EXPERIENCE: Read More
Savor this dark chocolate delight! A hot Butter Brulee whole milk soak softens and moisturizes, before a Sweet Cream scrub polishes away the day. Take a deep breath - and hold - as a rich, dark chocolate softening mask is painted on thick, and left to nourish skin with CoQ10 enzymes to help fight signs of aging. Finally, a light massage with warmed Sweet Cream Body Milk. This meltdown is one to remember!

Here Comes the Bride | Body Wrap with Mask
BEST ENJOYED: As an all girl gathering that takes the cake! 
THE MOOD: Escape the frenzy and breeeathe…
THE EXPERIENCE: Read More
Begin with a dream dip into a rich Butter Brulee whole milk soak, followed by a Sweet Cream fi ne sea salt and rice bran oil scrub. Skin is then treated to a delicious tapioca + rice, Active Fruit Glycolic Mask that smoothes away any rough patches. The sweet finale to this decadent experience includes a luxurious massage with Whoopie! white velvet buttercream-scented shea butter. A pre-wedding must because calluses and dry, scaly skin is simply no way to accessorize that gown of your dreams with strappy Manolos!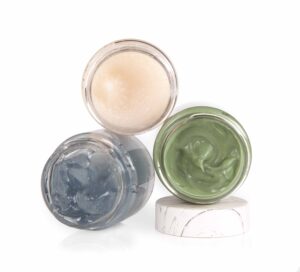 Take your experience home with you!
At the end of your service, your therapist will give you an at home self care card if you care to indulge in any delicious Farm Fresh products retail.