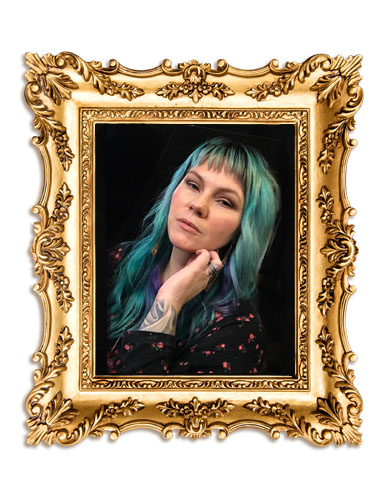 Owner | Master Stylist | Rogue Hairstylist
Donna Sudweeks  

Before she was a licensed cosmetologist, Donna had her hands in the fashion industry at the age of 20, traveling to New York City and Vegas as a buyer for a fashion forward clothing boutique in Baltimore. During this time she developed a love for hair working below Geometrics, the salon that styled the hair of the infamous John Waters films. After spending time in the fashion industry, and around people in the movie and hair industry, naturally she became obsessed with wanting to do hair herself.
Graduating hair school in 2003, Donna excelled in hair artistry with natural talent and advanced training by Redken Artists, allowing her to quickly build a following. Working in an exclusive, high end Redken salon for some time, she then went on to work at a private, award winning salon on the waterfront in Baltimore City. During her time there, she was taught advanced Wella color techniques and continued her education by attending multiple classes, constantly improving her techniques. When not at the salon, she kept busy styling hair for photoshoots and fashion shows as well as juggling multiple side projects that would expand her experience as an artist and a business woman.
After working for a private salon for some time, she branched off and launched her own company 4TEN Media, allowing her the freedom to work on video and photo shoots. This took her creativity to the next level and taught her how to bring out the best in her client's image. During her travels from California back to Maryland, she decided the next step in her evolution as an artist was to open a salon, and thus, Saint Salon was born, to serve people that want to not only look their best, but feel their best as well.
Donna opened Saint Salon in Harford County serve a community that lacked advanced cutting and coloring techniques found in high end, city salons. Having been a Baltimore hair stylist her whole career, she decided to create her salon a  bit north of the city to extend salon culture to those desperately in need of something current and fresh.
As Donna continues her journey in the hair, fashion, and beauty industry, she is branching out to become an educator in the hair industry, hoping to educate the masses with experience, kindness, and understanding. When Donna is not behind the chair and educating other stylists on advanced cutting, coloring, and marketing techniques, she spends time with her husband and son smiling, all day, every day.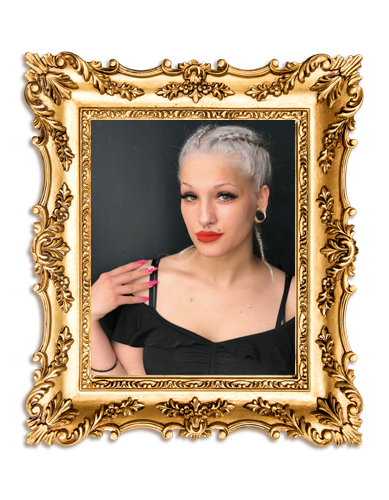 Senior Stylist | Make-Up Artist
Nadija Packer  

Nadija has always been in love with hair & makeup. She entered the professional beauty industry in 2014. She has a strong passion for growth and educating others. Never afraid to face any challenges, she loves all aspects of hair. Nadija specializes in men & women's hair cutting and creative color. She loves a blonde that's for sure! Nadija accepts appointments everyday excluding Tuesday. She looks forward to meeting you and using her skill to make you look and feel good.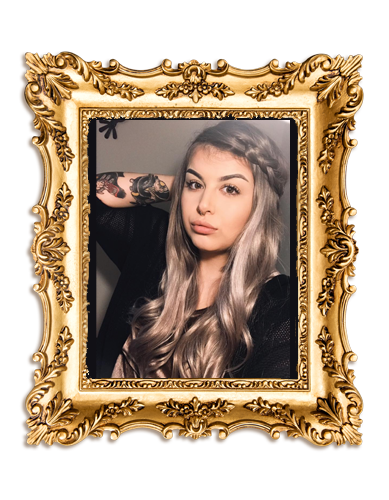 Stylist
Justine Bennett
Justine Bennet bio coming soon!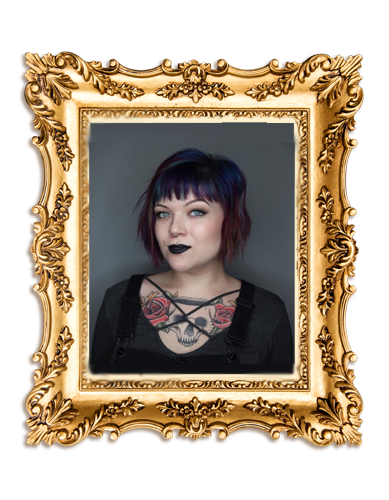 Senior Stylist
Baylee Weitzel
Second generation stylist Baylee Weitzel has attended the prestigious Redken Symposium in Las Vegas , studied style theory at the Redken Exchange in New York City, and worked hands on with Redken Artists. Pureology certified. When she is not styling hair, she enjoys interior painting and design, reading, and riding motorcycles.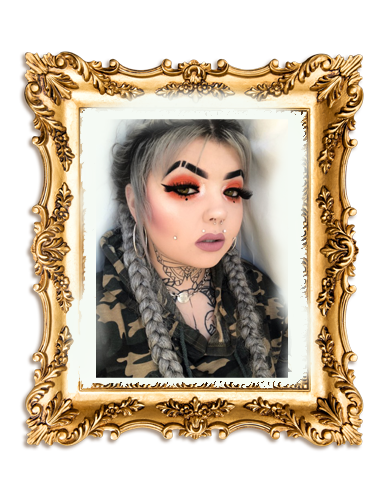 Junior Stylist
Destiny Smith
Destiny is a product of Saint Salon. Learning everything she knows from Donna and the girls. She loves being creative especially with her fashion colors. She spends everyday learning new techniques and building her knowledge on the beauty industry. If she's not in the salon she's out exploring the world. She's excited to meet you and create a work of art.