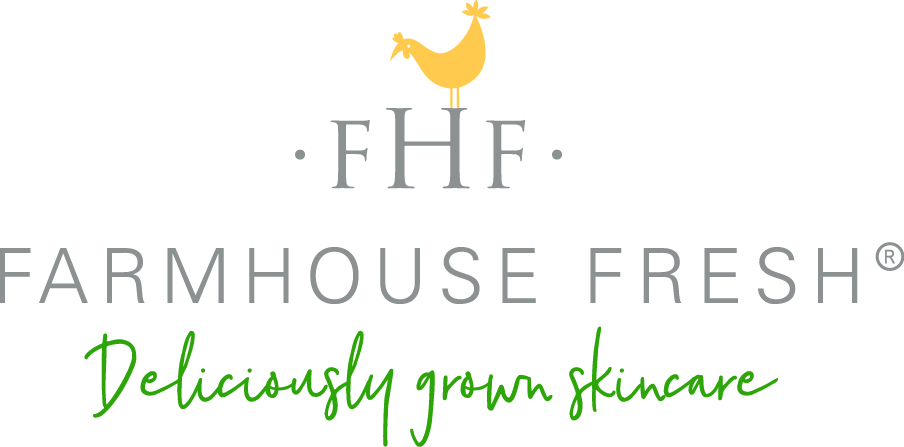 As a proud Farmhouse Fresh Spa, our treatments are up to 100% natural and we use only naturally derived ingredients that are chock full of fruits, vegetables, milks, and more from U.S. farms.
Massage
Our signature Saint Salon custom massage includes a variety of massage techniques to achieve a sense of total well being. Choose from a variety of scent themes from the list at the bottom of this page, or personalize your own during your consultation.
Hot Stone Massage
Warm basalt rock gently soothes muscle tissue to relieve tension and improve circulation.
75 min | 115
90 min | 135
Honey Harvest Glow Foot Treatment
30 min | 55
45 min | 75
BEST ENJOYED: Cozied up, and ready for a mega-moisture boost
THE MOOD: Let's get glowing girls!
EXPERIENCE: Soak your feet in buttery whole milk and Chicory Root to warm and soften skin, before a vitamin E and Rice Bran Oil Sea Salt scrub banishes dead skin. A hot honey glaze (with live honey, pineapple and papaya cells) is drizzled all over your legs, feet and arms and hands, and they are nestled in a hot towel cocoon. Relax. Your trip to luxury ends with a rich shea butter massage fragranced with real vanilla and citrus, steaming under fresh towels. Let's get glowing!
Add-Ons 
to any massage or body treatment
Hair's To You Add-on Treatment
15 min | 20
EXPERIENCE: Hair dazzles in radiance! Add a relaxing sweet almond oil scalp treatment and scalp massage to your experience. This add-on helps relieve tension while also moisturizing and nourishing hair for the supreme replenishment.
Hot Stones 
10
(concentrated area)
Back or Foot Scrub
10
All Clear Sinus Soother
10 min | 15
EXPERIENCE: sinus pressure have you needing of a crisp pick-me-up? You've come to the perfect place. A rosemary-mint herbal compress steams complexion with sheer warmth and relaxation. Sore facial muscles that feel clogged receive a gentle agave nectar oil acupressure facial massage, rich with vitamin-e, so skin not only feels refreshed -- but also wonderfully hydrated.
Choose your massage, choose your scent!
View our list of scents below to choose from during your massage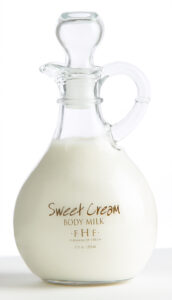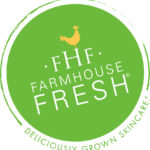 All guests may choose one of our complimentary Farmhouse Fresh Scents to accompany their massage or they may choose a custom blended scent using high quality essential oils by Young Living. Unscented options are offered as well.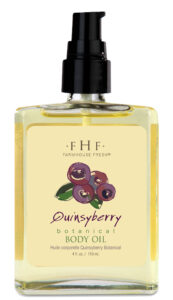 Quinsyberry® Botanical Body Oil
The scent is alluring and light – an apple blossom & tea note.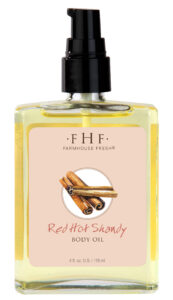 Red Hot Shandy Body Oil
A sultry-sweet gingerbread aroma.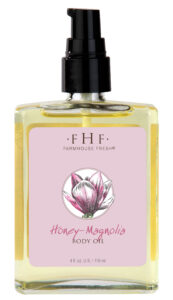 Honey-Magnolia Body Oil
Let a hint of honey and magnolia flower envelop your body, with this beautiful vitamin-rich body oil that brings an instantly silky, soothing feel to skin.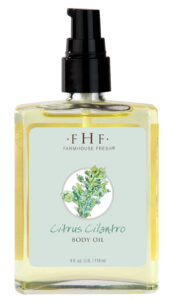 Citrus Cilantro Body Oil
If you love a refreshing and light cut-grass scent, the Citrus-Cilantro body oil is the perfect delight!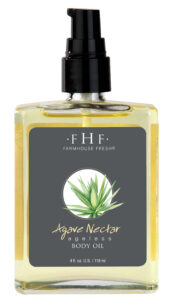 Agave Nectar Body Oil
The scent is heavenly light - an oat/milk scent (comparable to a to-die-for tiramisu dessert).
Vanilla Bourbon Body Oil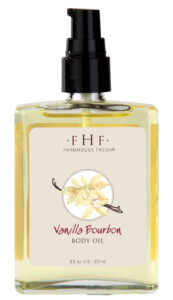 The soft, warm notes of Madagascar vanilla and freshly distilled small batch Texas bourbon are a luxurious and delicious treat.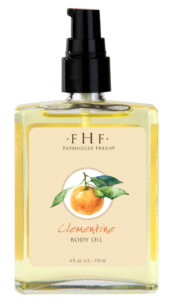 Clementine Body Oil
A glisteningly-sweet dreamsicle of ripe clementine oranges will lift your spirits!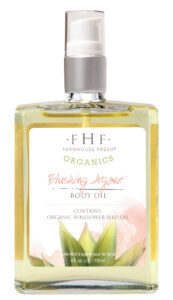 Blushing Agave® Organic Body Oil
If you love our Agave Nectar Oil, you will love Blushing Agave®. The scent is similarly light and delicious, and reminiscent of red berries and cream.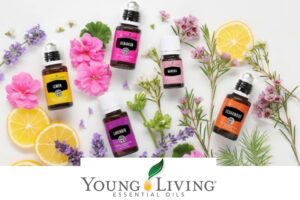 Aromatherapy Massage
Choose from a variety of Young Living Essential oils like lavender, lemon, frankincense, orange, and other familiar favorites for a custom aromatherapy infused massage.
All services include complimentary :
aromatherapy treatment in our private elemental lounge for spa guests
alkaline and oxygenated water infused with vibrations from healing gemstones using our Vitajuwel Decanter
aromatherapy infused hot towels
a fine assortment of tea, coffee, cocktails, mocktails, flavored sparkling water, juice, soda
decadent treat of the week
at home self-care recommendations
shower on premises for your convenience

disclaimer : please note that our spa is located in our salon and, while we do our best to limit any noise disturbance during your session, you may hear the occasional sign of life in the distance. Please request in advance if you wish for a completely silent service when the salon is not taking other guests. We offer gentle white noise as well as soothing spa music to enhance your relaxation upon request.